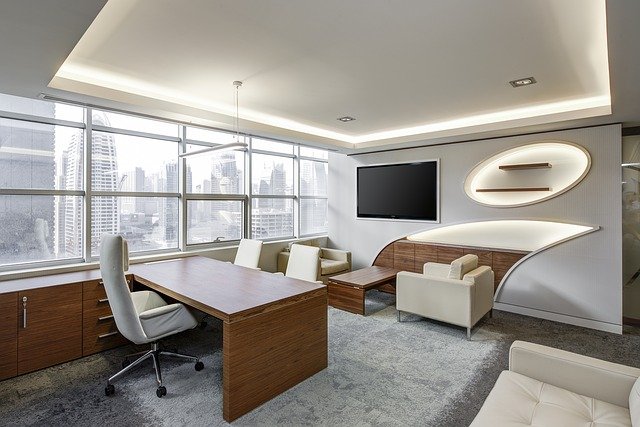 A neat and clean office environment is everything the employees and employers want. Unfortunately, a place where hundreds of people meet together every day tends to get dirty quickly. Therefore, maintaining good hygiene and a healthy environment is essential for all offices. Along with looking good, a clean office encourages workers for their work to be done efficiently and keeps them healthy.
If your office is located in Erie County, NY, here is good news for you. We, being the number one office cleaning services provider in Erie County, NY, promise to provide the best cleaning services for our customers. Having years of experience in this industry, we have extended our services across a number of work spaces by providing professional cleaning services. Hire us for offering a professional service at a price no one can beat!
Professional cleaning services at your doorstep:
Our services incorporate all cleaning duties, including mopping, sweeping, dusting, and others. Once you hire us, we take care of the entire office area and keep it fresh and clean all day long. Our professional hard-working workers make sure to keep the entrance area clean 24/7. Additionally, we have specialized experts to continually clean your office space throughout the day to keep it shining and welcoming for your employees and clients.
Furthermore, we take care of every area that needs cleaning, from cleaning the office toilets to providing toilet supplies, we take care of your requirements with ease. We thoroughly clean all the toilets at the beginning and end of the office hour. Then, throughout the day, our efficient service providers make sure that no employees face any trouble while using the washroom. We also supply soaps, hand washes, toilet rolls, and other stuff. Plus, making the toilet floors clean and dry is also our responsibility.
Deep cleaning at regular intervals:
With the aim to deep clean your surroundings, we endeavor to provide deep cleaning for any space of your choice. If you want a weekly or monthly deep cleaning in your office, we are always here to help you out. While deep cleaning, we make sure to clean the entire office building and almost give it a new look. We clean the windows, window panels, desks, walls, furniture, electronics, etc to make them spot free.
The best thing about our cleaning service is our highly responsible cleaners. You can never find more hard-working, talented, and accountable cleaners throughout the entire New York City. They know their job well and get trained each month.
Get in touch for the lowest market price:
We have set a highly cost-effective price range for our service despite being extensive. So, whether your office building is one storey or bigger than that, you can get a different price range from us. Another reason for which you should select our service is that we provide highly customizable services to our customers. We tailor make all requirements, exclusively fitted for your requirements.
So, all Erie County employers, it's your time to get your hands on our cleaning service as soon as possible. Once you hire us, you will never regret the decision for sure. So, hire us today. 
Thanks for reading this article. Sara's Cleaning Service serves Buffalo NY, Amherst NY, and Erie County NY. Give us a call at 716-986-8377 or request a quote here .
Office Cleaning Services Done Right in Erie County NY