Home Cleaning Service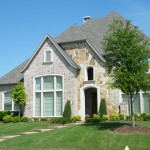 Do you need a home cleaning service that you can trust? Well you have come to the right place. Sara's Cleaning Service has been in business for over 15 years and takes pride in doing a perfect job each and every time. It is our passion for cleaning that allows us to be successful through referrals of our existing and previous clientele.
If you live in Williamsville, Clarence, Amherst, Aurora, Buffalo, Erie County or Western New York we would love to serve you.
We are very passionate about our job. Williamsville has been our home for several years and we love to help keep your home clean so that you can do the things that are important to you. We understand there is not enough time in the day and any little bit helps. Let us take care of your home so that you can take stress out of your day. It is not stressful for us, we love our job.
Our experienced cleaners, and professional maids are prepared to help the community because that's what fulfills us as an entity and members of the local community. Sara's Cleaning service has always been a cleaning service of competence, always staying on top of the best ways to keep your home as clean as possible while at the same time providing environmentally friendly cleaning services.
Check out our list of responsibilities when cleaning homes by clicking here or request a quote by clicking here.
Buffalo NY's #1 House Cleaning Service
Have you invited your friends or colleagues over for lunch this week? Or, are you expecting visitors? Get rid of all the clutter by signing up for the Buffalo New York house cleaning services. We understand how difficult cleaning tasks can get for homeowners. Whether you live in a one-bedroom apartment or a luxurious two-storey house, we will cater to all your cleaning requirements.

We send a professional team of cleaners with a set of top-quality cleaning tools. Hire us and rest assured that we use the best, eco-friendly, and high-quality cleaning material.
Deep Cleaning Services
We cover all rooms, bathrooms, kitchen, lawn, patio, terrace, attic, backyard, and other rooms. From vacuuming the floor to sanitizing your bathrooms, we offer you a complete house cleaning solution at a reasonable price. Do you need a deep cleaning service? Let us know your requirements and expectations. Our professionals can help you with laundry, dishes, and other extra services. Usually, deep cleaning is a time-consuming job. It takes a couple of days for homeowners and maids to clean all surfaces, wipe windows and doors, sanitize the bathroom, and clean hard-to-reach spots. However, our team has experience in executing deep cleaning jobs.

Whether you need to vacuum and wash the floors or deal with the trash, you name it and we do it for you. If you have a 9-5 hour job and you feel too exhausted to mop your floors or wipe the windows after work, then let us handle it for you. We understand how hard it is for parents to look after their children and execute office tasks. The last thing you want is to spend your weekend and some free time cleaning your home. Besides that, not everyone can crawl under the sofa and clean other such hard-to-reach spots. Let our professionals clean your home while you focus on more productive and important activities.
100% Eco-friendly and High-quality Cleaning Tools
We, at Sara's Cleaning Service, know the importance of sustainable and environment-friendly cleaning products. We have access to the modern and top-quality cleaning detergent. We use eco-friendly products that cause no harm to your rugs, mattresses, tiled floors, paved exteriors, and carpet. We do not use harmful chemicals or acidic solution that leave a dark and unsightly stain on your floor. All cleaning products and equipment we use are tested for quality.
Our cleaners are trained and experienced. Not only do they leave you with a spotless and sparkling home, but our cleaning team will offer you the best customer service.

Hire Us

If you are looking for spotless cleaning services, feel free to contact us. All you got to do is book the Buffalo New York Home cleaning services. We make sure that our professional cleaners arrive on time and offer you the premium cleaning service. Use our website to book our services in one click or drop a message to get in touch with us.