Sara's Cleaning Services since 2004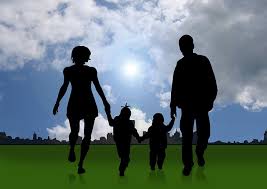 Sara's Cleaning Services is located in Buffalo, New York, serving most of Western New York since 2004. A well-established cleaning service of residential properties and business offices, Sara can handle any task, big or small. Learn more about Sara's Cleaning Services by clicking here. Known for our professionalism, dedication, and attention to detail, our clientele consists mainly of referrals from our satisfied customers. Our cleaning products are non-toxic and environmentally friendly. Sara's and her maids are experienced professionals demonstrate this through excellence on a consistent basis.
Referrals Sustain Our Business
It is our commitment to quality work that allows our business to thrive. Our team of professional cleaners have applied exceptional cleaning jobs which allowed existing customers to feel confident in referring us to their peers.
Fully bonded and insured
Our coverage includes liability and workers compensation. If something should happen, you are fully protected.
Protecting you
Your protection is our top priority. We understand that your home or office is one of your most valuable possessions. We treat it that way, by handling your home, your office, your key, and your belongings just as careful as if it were our own. When you invite Sara's Cleaning Service into your home, you can be completely confident on your decision.
Even if you aren't in the home or office when we come to clean, rest assured that we keep your key safe and secure throughout the cleaning process. We value the trust that you place in us.
Working Hours 8:30am – 4:30pm
Sara's Cleaning Services will travel to most locations in Western New York including Buffalo, Williamsville, Clarence, Amherst, East Amherst, East Aurora, Eggertsville, Elma, Hamburg, Holland, Lancaster, Marilla, Orchard Park, Colden, Depew, West Seneca, South Wales, Snyder, and more.